Bora Infusion™ Clear Quartz Crystal Bottle
Regular price
Sale price
$48 USD
Unit price
per
Sale
Sold out
Known as the master healer, clear quartz works to purify one's mind by bringing clarity, focus, and patience.
I am good for: clarity, awareness, focus, balance, patience, positivity, healing, mental blocks, perspective
Chakra: crown
Promotes: concentration, mental clarity, energy and memory
Share
Details

Can you drink out of it?
Yes! Our Crystal Infusion water bottles are 100% safe to drink out of.

Can I put any liquid inside?
Of course! Water, tea, coffee, soda, iced drinks, you name it, Bora Infusion™ crystal bottles have you covered.

Material:
Durable glass chamber with stainless steel base and lid

Dimensions:
26 x 6.5 cm

Capacity:
500 mL / 16 oz
How To Use

Step 1:
Fill your crystal infusion bottle with your preferred beverage, whilst setting your intentions.

Step 2:
Feel your intentions flow through your body and become more calm & powerful with every sip.
What's Included

- Glass Bottle
- Stainless Steel Lid & Base
- One Crystal Stone
- Protective Bottle Sleeve
Return policy

If you are for whatever reason not satisfied with your order, you may send back your bottle for a full refund within 30 days of receiving it. No questions asked!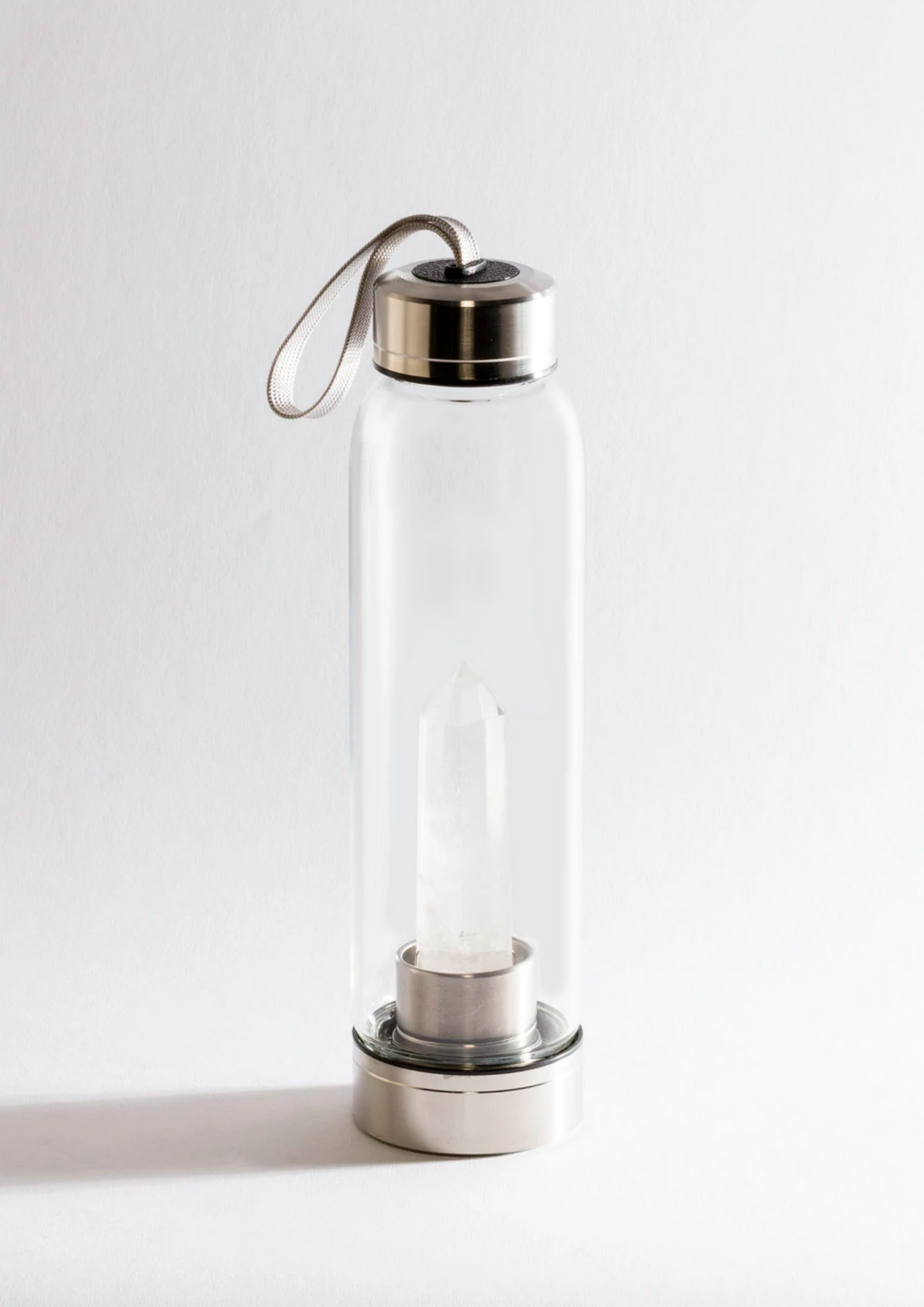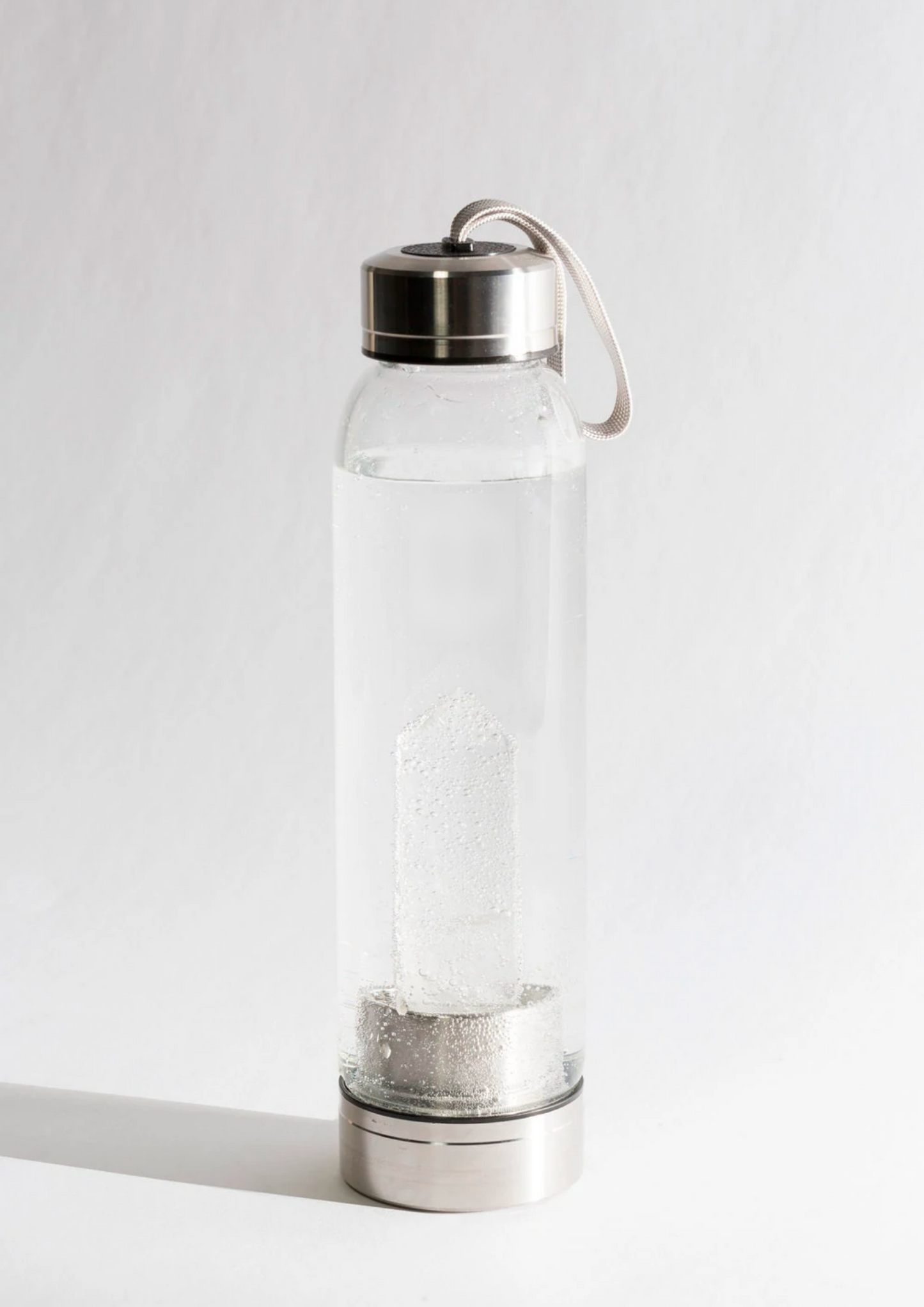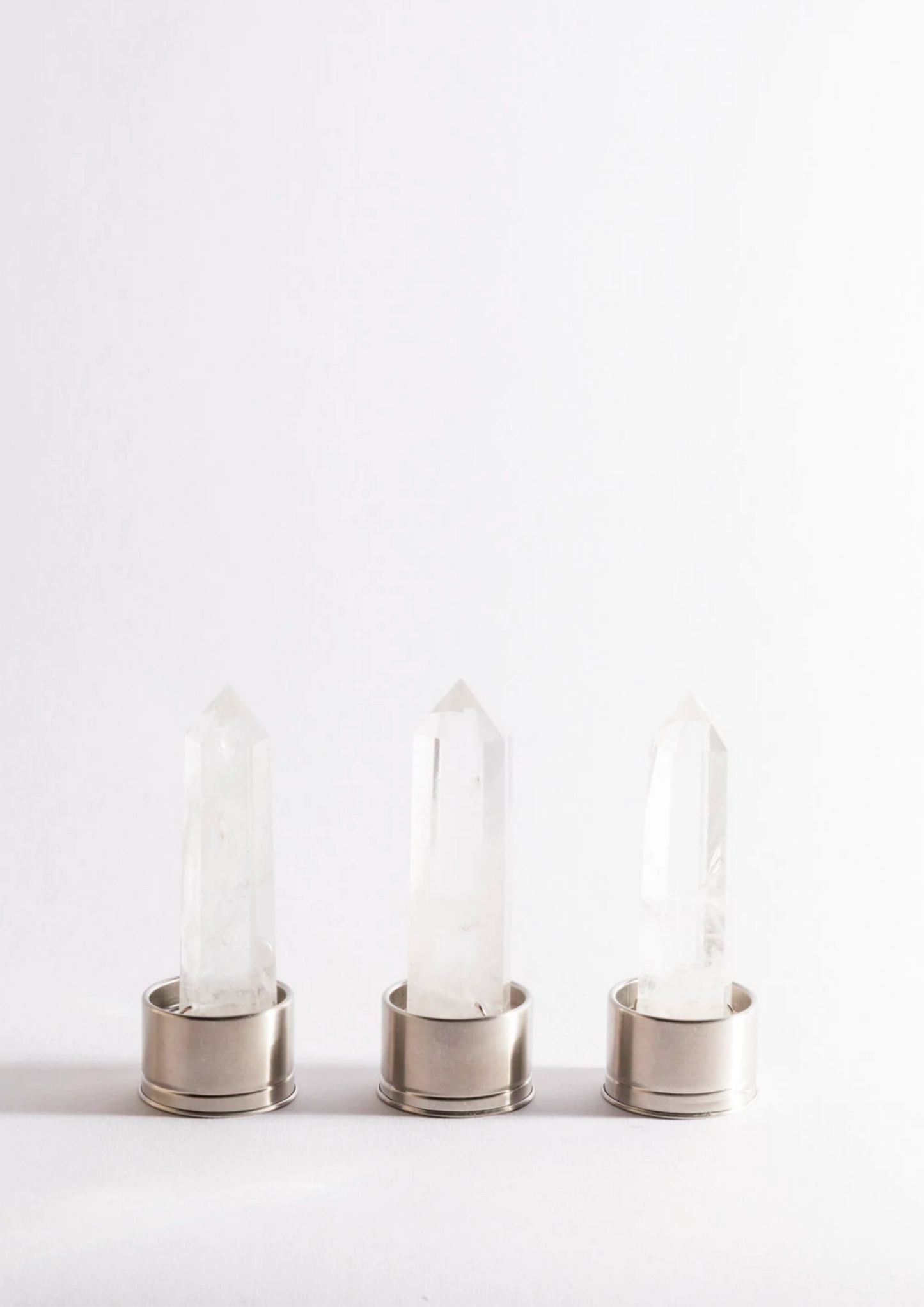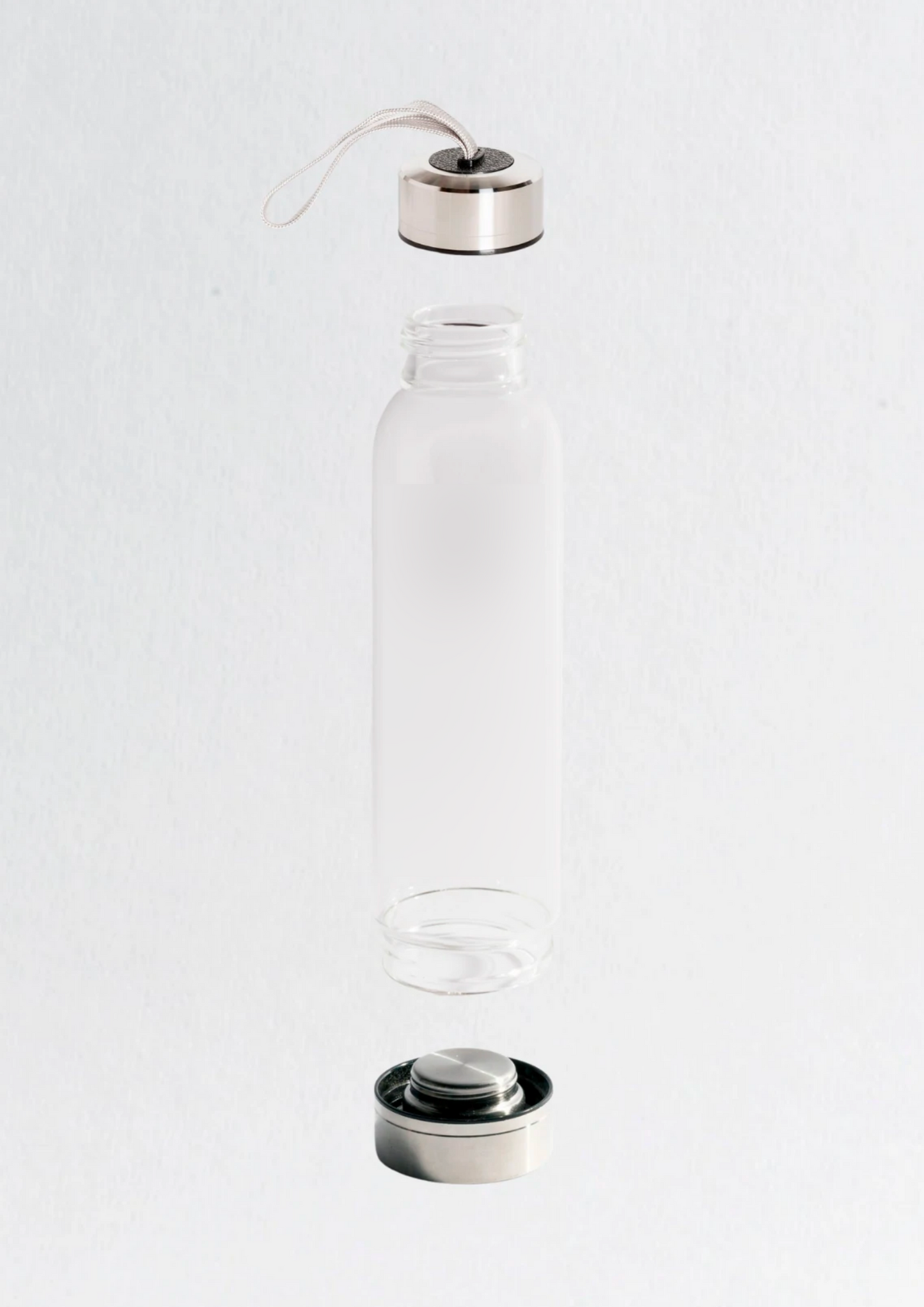 Why Bora Bottle?
Our Bora Infusion™ crystal water bottles act as a power hold for healing as they allow positive, fruitful energy to flow into the body and do away with the negative, toxic energy.
Like other forms of alternative therapy, crystals work by channeling your energy levels, thereby, focus on healing your body from the inside.
Energy

Crystals are minerals that hold energy, and we as humans are made up of energy. We can exchange energy with crystals when we work with it.

Mindfulness

Crystals emit positive, uplifting, energizing, and calming vibrations that help you achieve a more peaceful mind and a revitalized physical state of being.

Calming

When it comes to crystals and our body, they help by balancing out the frequency of the electromagnetic currents in our body, resulting in a calming effect.

Healing

Humans have used crystals for healing and energetic purposes for thousands of years. The effects on the body can be quite rewarding.
Don't just take our word for it..
"

This is absolutely beautiful and the way it is designed makes it easy to fill and clean. If you know anyone that is into the healing benefits of crystals, or they just want a pretty water bottle, you cannot go wrong with this.

- Jamie M.

★★★★★

"

I have definitely noticed a difference in my energy level since using this bottle. I feel more refreshed and patient throughout the day. The bottle is a piece of art by itself, the crystals make it just that much better.

-Kayla G.

★★★★★

"

I've been using my Bora Bottle now for just over 2 months. It's now my daily go-to water bottle! I suggest trying to add lemon and other fruits to your water, it makes it even more refreshing and nutritious!

- Rita H.

★★★★★